A Spanish Restaurant in London
EL PIRATA HAS BEEN SERVING TRADITIONAL TAPAS SINCE 1994.
For nearly a quarter of a century, El Pirata has been serving tapas to customers including local office workers, South American oilmen, Japanese diplomats, Mayfair hedge fund managers – and the occasional celebrity, like Queen guitarist Brian May and that most famous of modern pirates, film star Johnny Depp.
The secret to El Pirata's long success is simple: a vast choice of good Spanish food and wine served quickly by friendly waiters in an informal restaurant that feels more Madrid than Mayfair.
Tucked away in a quiet residential street between Piccadilly and Park Lane, and close to the historic site of the bawdy fair that gave Mayfair its name, El Pirata is proud to give its customers exactly what they want.
El Pirata's location in Down Street is within striking distance of Mayfair's five-star hotels and also within easy reach of hotels in Knightsbridge and Kensington too.
El Pirata is a Mayfair institution. For those in the know – and around 90 per cent of the restaurant's customers are regulars – it serves some of the best tapas in London at accessible prices. That's why it's always busy. But don't worry if you haven't booked, the waiters will usually find you a place at the mirrored bar and keep you happy until a table becomes available.
Surprisingly good prices, for such a posh area make this noisy and busy tapas bar, not far from Hyde Park Corner, an ever-handy stand-by. Lively style and good-value tapas makes for a lot of fun at very reasonable prices for such an expensive area.

Harden's Restaurant Guide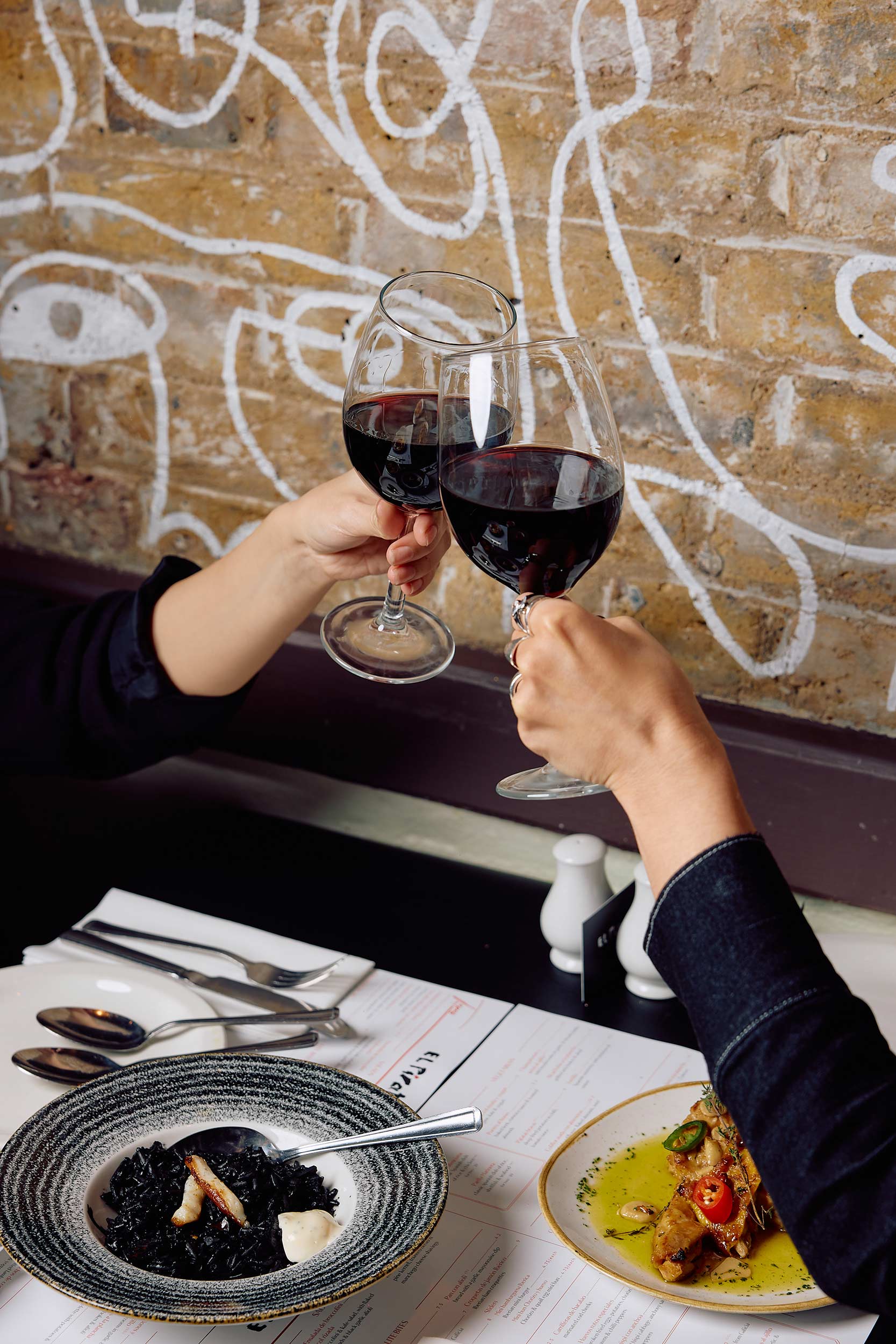 EL PIRATA OFFERS FOUR DIFFERENT DINING EXPERIENCES
The bar, the restaurant upstairs, the downstairs party room and al fresco dining at the front of the restaurant on Down Street.
The Bar
Sit on one of the high stools at the bar in this classic Mayfair restaurant, and you can watch head chef Rosendo Simbana and his small team hard at work in the kitchen while you snack or wait for a table.
Look up and to the left from the bar and you'll see one of the Mayfair restaurant's specialities – the Iberico Bellota Jamón – said by service guru and star of Channel Four's 'First Dates' television show Fred Sirieix, to be the finest in London
The mirrored bar runs the full length of the restaurant; a display area for the whiskies, aperitifs and digestifs stacked up on stepped shelves in a pyramid almost to the ceiling. Some regulars prefer to eat their entire meal at the bar, others stop by for a chat, a glass of wine and a tapas or two, served in the little terracotta dishes known as cazuelas. Customers often have a drink at the bar before their meal, so it is always buzzing.
The Restaurant
The restaurant was originally designed by the staff and is, as a result, genuinely authentic. The white walls are covered in Spanish prints and old black and white photographs. The wooden floors, black woodwork and wrought iron invoke memories of Madrid and Barcelona. The sounds of Spain – its music, of course, but also the sounds of customers having a good time, the clinking of glasses and the scrape of cutlery on terracotta – are everywhere.
Step down the iron spiral staircase in the centre of the split level restaurant and you are in the lower dining room, a popular part of the restaurant and also available for private hire and the perfect party room. Some customers prefer the lower level, which has discreet alcove tables ideal for more intimate meetings and dining.
Al Fresco
Whatever the British weather is doing, there are those who prefer to sit at the outside tables. Down Street is quieter than most in Mayfair, and it is relaxing to sit and watch the world go by.
It would have been different when the Down Street Underground station was still open, but even then it wouldn't have been very busy: the tube station – at the Piccadilly end of the street – closed in 1932, and was used as a bunker by former Prime Minister Sir Winston Churchill and his War Cabinet during World War Two. It's just part of Mayfair's rich history, which began just around the corner in what is now Shepherd Market.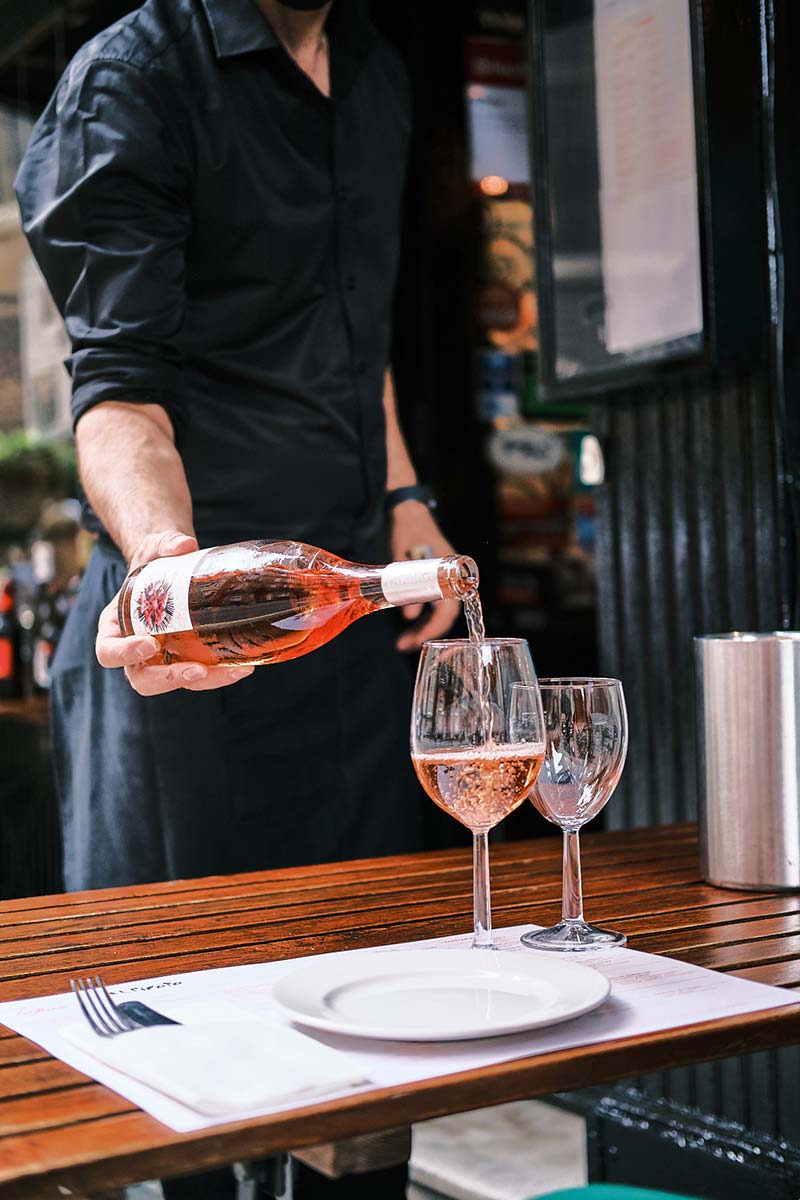 El Pirata gives excellent value for money, with prices that seem more Madrid than Mayfair! Friendly staff and the smooth sounds of Spain all add to the fantastic atmosphere. Whether you want to relax over a drink at the bar, snack on a few tasty Tapas dishes or enjoy lunch or dinner in the comfort of the restaurant, El Pirata is a great place to be.

David Fitzgerald-Elliott, Restaurant Writer